Princess Cruises
Capital City Classic - December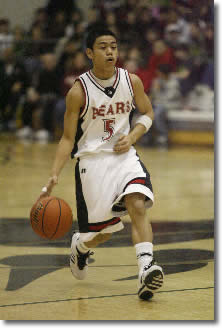 The Capital City Classic is the premiere holiday basketball tournament of the Juneau-Douglas Crimson Bears and is notably the best high school tournament in Alaska.
Since its inception in 1991 the tournament has hosted over one hundred of the finest boy's and girl's basketball teams from across the United States and as far away as Australia.
The Classic is a round robin event involving four girl's teams and four boy's teams. Each team plays one night game and two day games. One day is reserved for events such as the slam dunk, free throw and three point contests, sightseeing (including the Mendenhall Glacier), a banquet, and other activities.
---
The Classic is a school/community production which showcases basketball teams, cheerleaders, our school pep band, drill team, and the unique cultural, geographic, and economic features of the Juneau community.
Games are played before a packed house in excess of 1,000 spectators each night. Recommendations can be obtained by contacting teams that have attended before, such as Simi Valley High School, Sonoma High School, or Northgate High School in California; Service High School or Bartlett High School in Anchorage; or North Pole High School in Fairbanks. Teams from Louisiana, British Columbia, Idaho, and Washington have also participated.
Each team that participates will receive a travel stipend. Homestays are provided for players but we ask that coaches book a motel room (special rates are available for the tournament). Transportation is provided to and from the airport.
To learn more about Juneau, the capital of Alaska, visit the Juneau Web Page.
If you would like more information about this tournament for future years or would like to attend, please contact Coach Robert Casperson
Photos courtesy of Brian Wallace